---
The Best Digital Eye Exam in Tyler, Texas
Voted the Best in Eyecare by East Texas Again in 2022
Schedule Your Appointment
Dr. Johnson sees patients Monday-Friday from 8am-5pm at RMO Eyecare, next door to Ragsdale & Martin Optical. To schedule your eye exam in Tyler, Texas quickly and easily online, click the button below. If you need any assistance, please don't hesitate to call us at (903) 593-2345.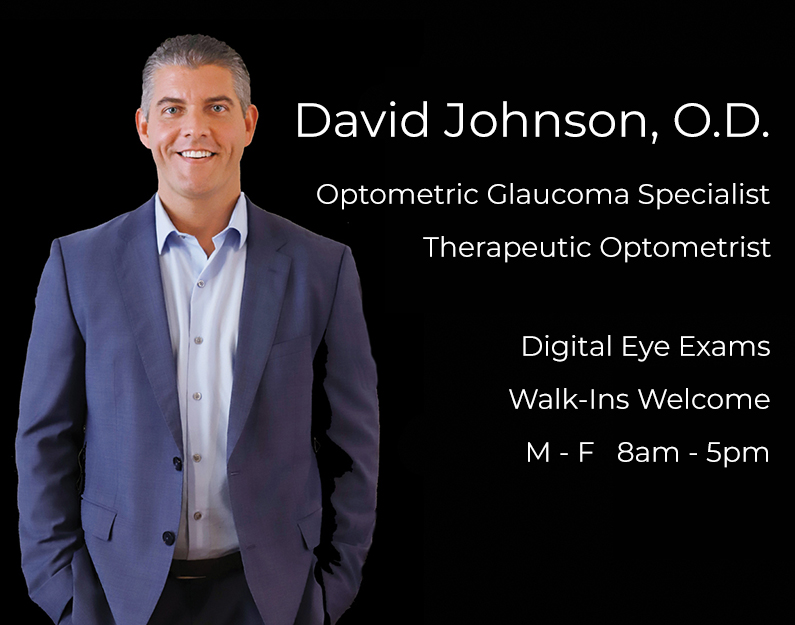 You Will See the Difference
Ragsdale & Martin Optical has been the premier eyewear provider in East Texas for more than 70 years, and in the spring of 2020, we expanded our service to this area by adding David Johnson, O.D. to our team and launching RMO Eyecare. We have long partnered with elite eye doctors in Tyler, Texas to provide our customers with a comprehensive eyecare experience, and now we have Dr. Johnson right next door!
Dr. Johnson is an East Texas native and was excited for the opportunity to return home after an extensive career in Houston, including serving as the exclusive eyecare provider of Johnson Space Center (NASA). His experience and expertise combined with the rich history of superb eyecare offered by Ragsdale & Martin for decades has created the ultimate one-stop-shop for eyecare and eyewear in Tyler, Texas.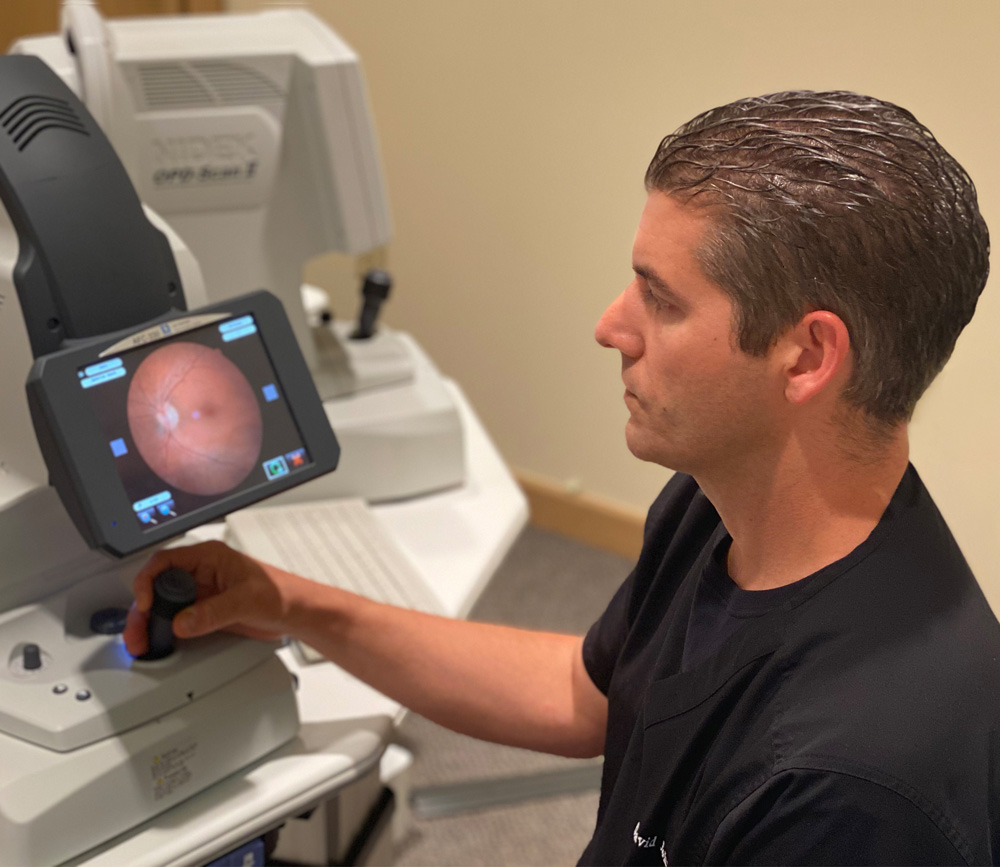 Step 1
Schedule your eye exam in Tyler, Texas quickly and easily online using the appointment scheduler above.
Step 2
Experience an exceptional patient experience with Dr. Johnson and get a crystal clear digital eyewear prescription on the spot.
Step 3
Get fitted for the perfect pair of glasses or sunglasses by one of our certified opticians or order your contacts right from our office.
Do You Need an Eye Exam?
Roughly 75% of Americans use vision correction, either by eyeglasses and sunglasses or contact lenses. But many—including thousands in the Tyler, Texas area—don't even know they need an eye exam. Many people don't think they need glasses or contacts until they try them for the first time and see what they've been missing!
Crystal clear vision isn't the only reason everyone should get a routine eye exam; it's an effective preventative medicine that can identify and prevent a variety of health problems before they happen.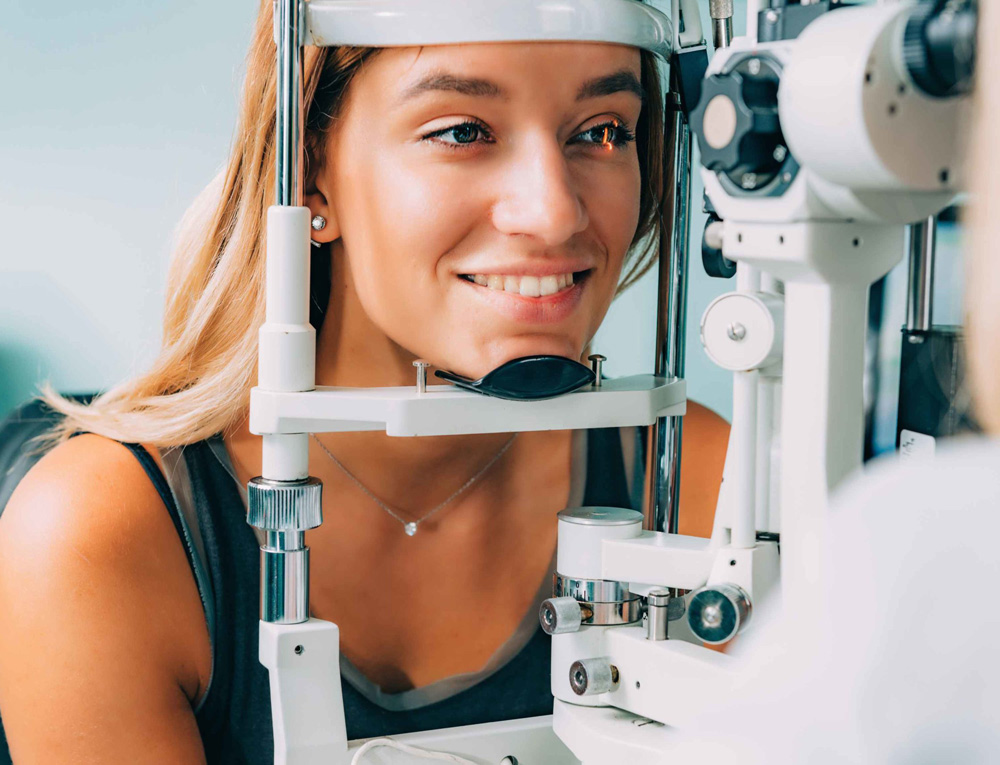 Children's Eye Exams
Many children need glasses, but they often can't communicate their vision challenges and are often unaware of them. That's why it's critical that children of all ages get a routine eye exam every year.
Right before school starts is an optimal time for kids' eye exams, but if your child hasn't had his or her eyes checked in the past 12 months, don't wait until time for school to come back around to schedule their eye exam with Dr. Johnson at RMO Eyecare.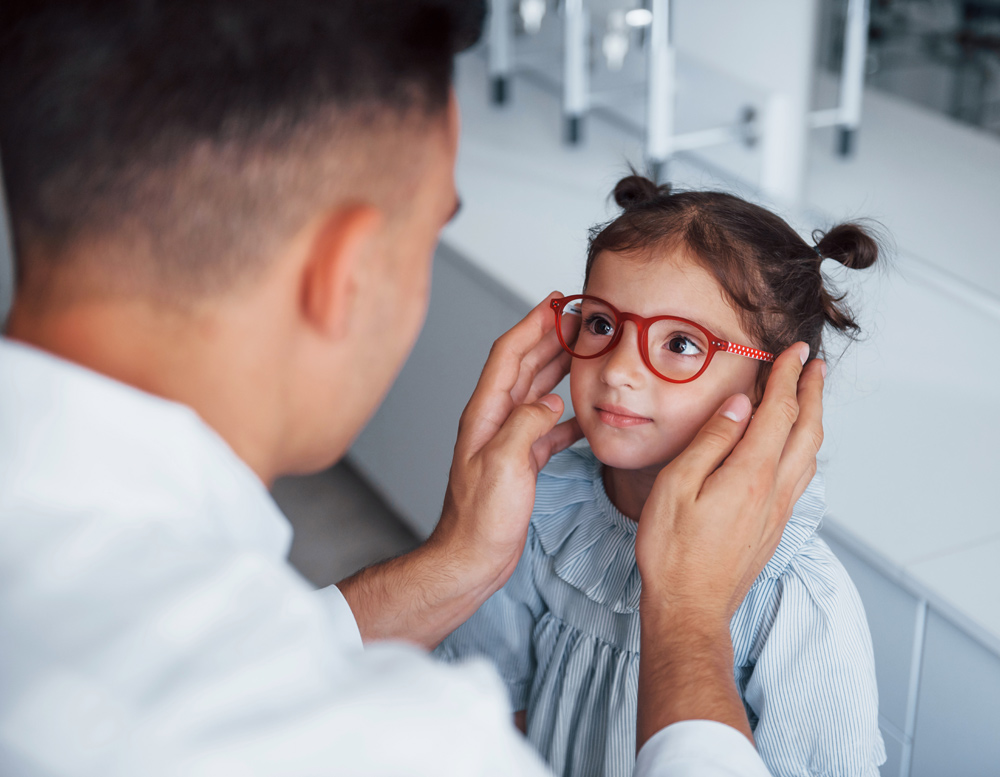 Digital Eye Exam Technology
Our Digital Eye Exam utilizes the latest in eye care technology to assess your visual system and eye health. Our computerized refraction is quick and easy, giving you the most accurate glasses prescription. Our HD retinal camera and corneal mapping technology captures photos of the front surface and internal health of your eyes. And our iWellness scan allows us to detect early signs of eye disease, often before it affects your vision. Our Digital Eye Exam is a new kind of visit to the eye doctor!
Get a Precise Prescription
Our services include digital eye exams to prescribe glasses, contacts, and assess the health of your eyes. We also diagnose and treat eye disease and injuries. When you schedule an appointment, you are making an appointment to see the doctor. Your entire eye exam will be conducted by the doctor, from start to finish. The doctor will take the time to understand your vision needs, diagnose your vision and eye health problems, and help you find the best solutions for your health and your lifestyle.
We are a direct primary care practice. We offer premium, affordable eye care directly to the patient, with or without insurance administration. This allows us to spend more time with the patient, not paperwork. That allows us to spend our time with you, the patient, without you having to worry about paperwork or regulations. Digital Eye Exams are offered at our Tyler Location.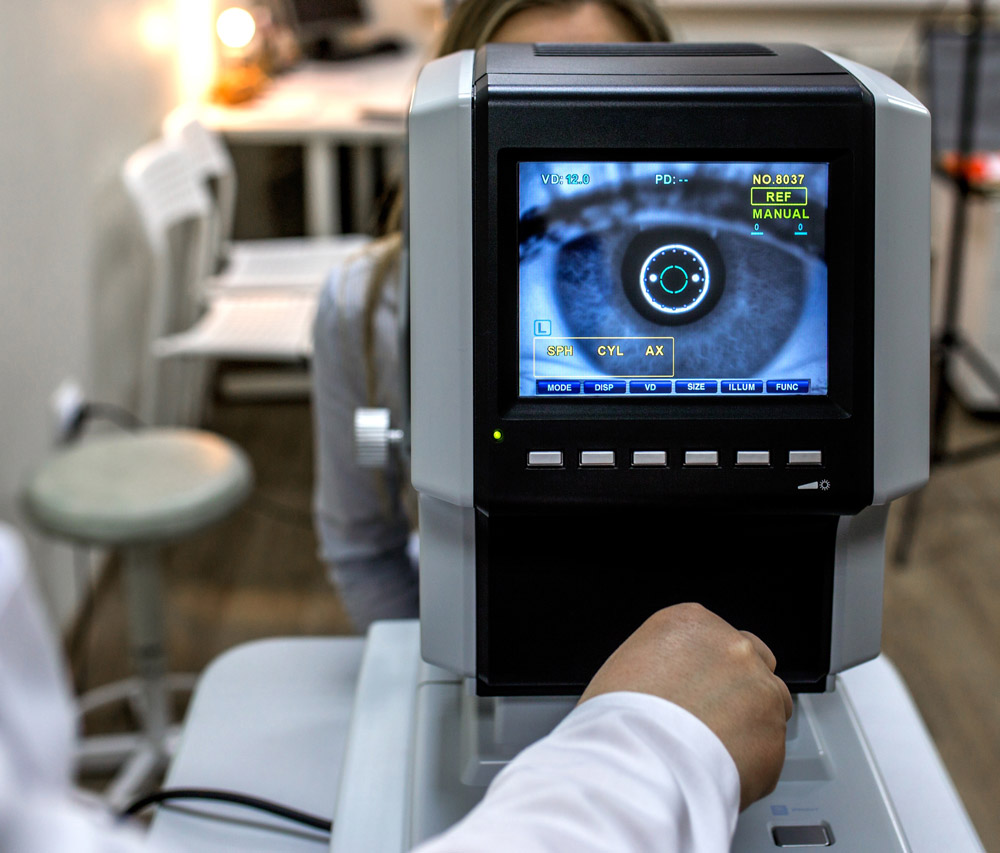 i

Wellness Scan

The iWellness Scan is similar to taking an MRI or sonogram of your eye. This new eye care technology captures high definition images of cross sections of your retina and internal ocular anatomy. This imaging can reveal early signs of eye disease not detectable with traditional exam methods.

Often, patients don't notice changes in their vision in the beginning stages of many sight-threatening eye diseases. This simple, painless, noninvasive scan allows the doctor to see beneath the surface of the retina, where early signs of the disease first appear. Early detection and treatment of these and other eye diseases can reduce the risk of vision loss. Click here for more information on iWellness.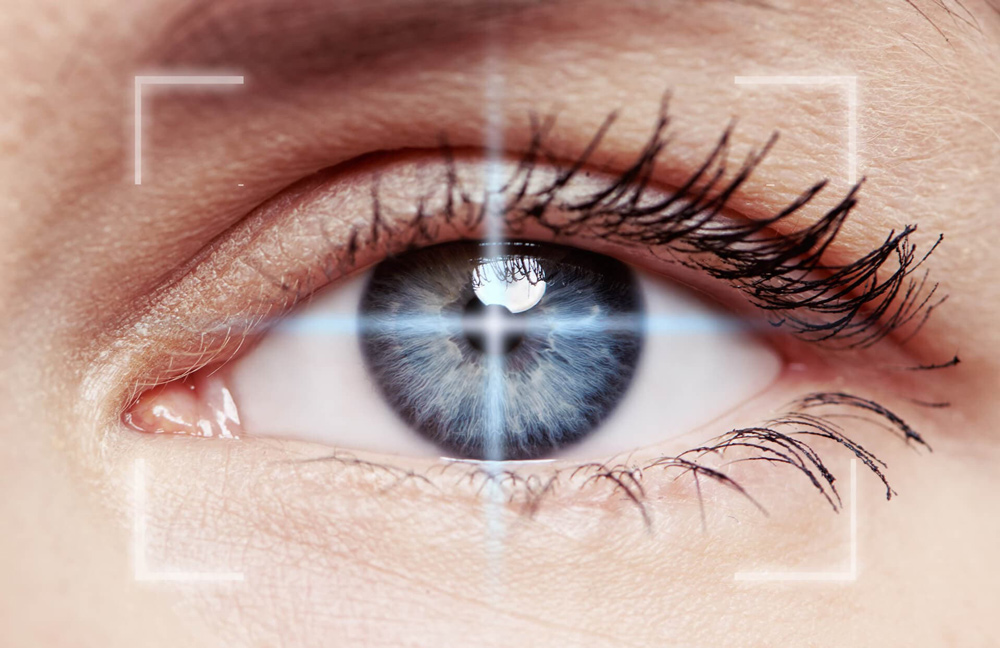 Precise Analysis of Your Visual System
During your eye exam, Dr. Johnson will use several digital tools, including the Nidek OPD wavefront analyzer. With this amazing piece of technology, the doctor gathers data on your visual system, including refractive error, eye contour, pupil size, potential internal aberrations and visual quality. We use this information as a starting point for your exam to determine your precise glasses or contact lens prescription.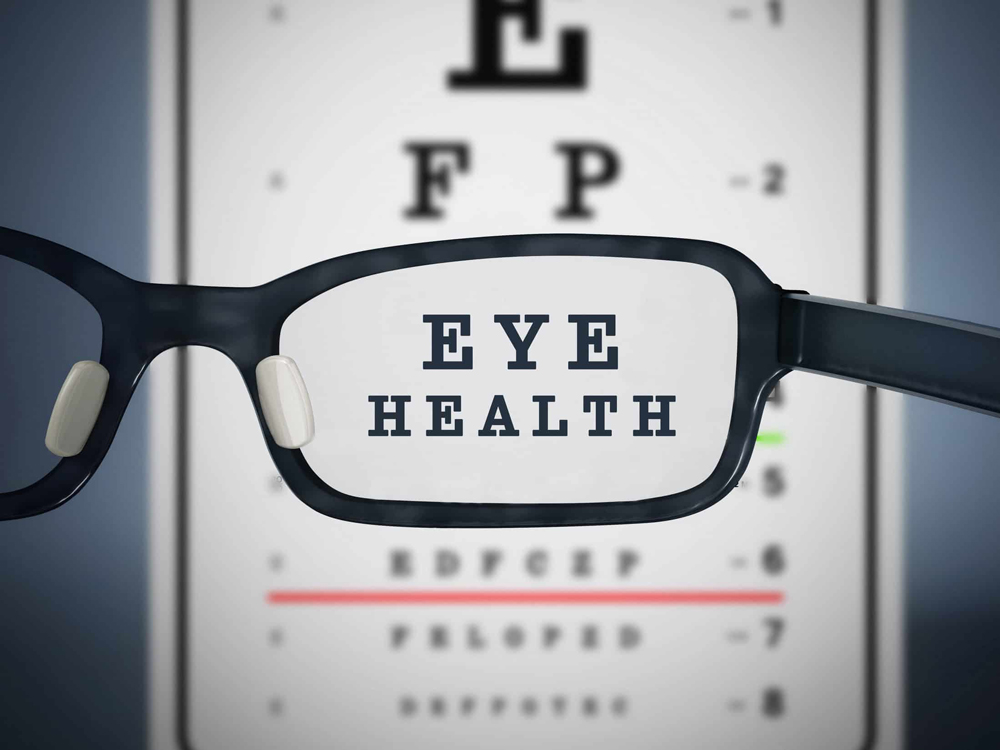 High Resolution Digital Eye Photography
Have you ever wondered what your optometrist sees with that bright light? Now you can see what the doctor sees. Our Nidek digital camera captures high resolution photos of your retina and optic nerve. This allows us to show you the interior health of your eye, and it provides a detailed image to store in your records. It documents any abnormalities and allows us to monitor them, year to year. This is an important tool for detecting and managing systemic disease such as high blood pressure and diabetes, as well as ocular diseases, such as glaucoma and macular degeneration.